Hello, it's Monday again! I must say this week was an especially good week for inspiring designs so it's possible that some of the designs that didn't quite make this week's blog post could pop up again in the future! As ever, if you want a preview of what may be appearing on the blog, you can always follow me on Pinterest or follow my Behance collections.
---
Alto's Adventure by Snowman
This iOS game stands out for featuring some truly stunning 2D vector illustrations that really create a sense of atmosphere. To read more about this and to see more images, you can read the full article on It's Nice That.
---
Barossa (Marks & Spencer) by Lotta Nieminen
The simplicity of the design is immediately evident, and set well with the lovely illustrations that feature at the base of the labels. To see more of this project and see the rest of her portfolio (which includes illustrations for the Google Calendar app), please visit her website.
---
Birch & Waite Professional by Ivan Davies
This is such a clever way of promoting the ingredients of your product, and the end result is also extremely stylish. To see the other adverts created, please visit Behance.
---
Solar System by Javier Miranda Nieto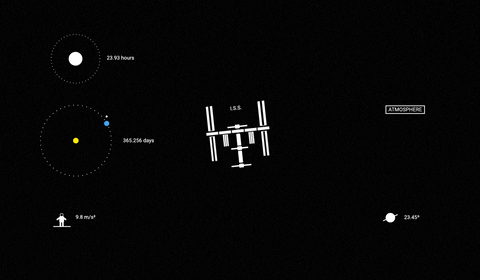 This project reminded me very much of my FMP, where as part of creating a book to promote BBC Stargazing LIVE, I designed infographics for the Sun, Moon as well as the planets. However, Javier has made his as motion infographics and they really help to bring the information to life. The rest of this project can seen on Behance and is well worth a look.
---
McLaren-Honda Formula 1 Concept with closed cockpit by Andries van Overbeeke
This project stands out to me not only because of my love of Formula 1, but how a stunning visual concept for the future has been twinned with such breath-taking renders. The level of detail is extraordinary! To see the rest of this amazing project, please visit Behance.
---
National Geographic World Atlas iOS App
Ben Cline, Eric Atwell, Ben Mingo, Matt Carney, Geof Crowl
A really accomplished app design for National Geographic that is thoroughly modern and intuitive. To see more about this project, please visit Behance.
---
Freddo Argentino by Cristina Pagnoncelli
I finish up this week's blog post with a really super hand-drawn illustrative piece in a Brazilian café. To see more images of how the work was created, please visit Behance.